Alcazar Networks and its owner provided a gateway for tens of millions of illegal calls, agency alleges
Voice over Internet Protocol (VoIP) service provider Alcazar Networks Inc. and its owner settled Federal Trade Commission charges that they facilitated tens of millions of illegal telemarketing phone calls, including some calls from overseas and some that displayed spoofed caller ID numbers.
The proposed settlement bars the defendants from similar misconduct in the future, imposes a monetary penalty, and requires them to screen and monitor their customers. This is the FTC's second case against a VoIP service provider.
"These defendants acted as a gatekeeper, introducing tens of millions of illegal calls into the U.S.—including robocalls and other calls that impersonated 911 emergency numbers or the government," said Andrew Smith, Director of the Bureau of Consumer Protection. "The FTC and our law enforcement partners will not tolerate VoIP providers and other companies that assist and facilitate illegal robocallers and scammers."
According to the FTC's complaint, Alcazar and its owner Gavin Grabias have assisted and facilitated illegal robocalls, in violation of the FTC's Telemarketing Sales Rule (TSR). They allegedly continued to do so even after they learned that customers were using their service to initiate calls to numbers on the FTC's Do Not Call (DNC) Registry and calls displaying spoofed caller ID numbers, including displaying "911."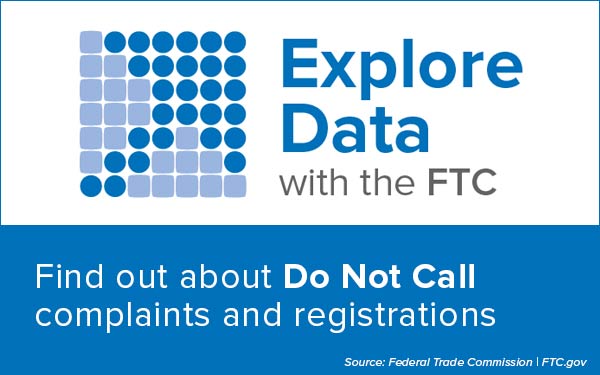 The FTC contends the defendants provided VoIP services to an Indian company named E. Sampark, which fraudulently displayed "911" as the caller ID number and dialed calls impersonating the Social Security Administration.
Another Alcazar customer, Derek Bartoli (who was the subject of an FTC action for allegedly violating the TSR), allegedly made more than 50 million illegal telemarketing calls using Alcazar's services after Alcazar learned Bartoli was calling consumers on the DNC Registry without permission to do so. In addition, many if not all of Bartoli's calls were robocalls that displayed spoofed caller ID numbers, also in violation of the TSR. These calls used Alcazar's VoIP services during 2018 and pitched "medical alarms."  
The proposed order settling the FTC's complaint prohibits the defendants from violating the TSR, or assisting anyone else in doing so. The order also permanently bans the defendants from assisting telemarketers or overseas customers with dialing robocalls or calls to phone numbers on the DNC Registry—regardless of whether those customers purportedly have permission to do so.
In addition, the order requires the defendants to:
implement automated procedures to block calls that display the caller ID number as "911," related emergency numbers, or unassigned, or invalid numbers;

require that all calls after June 30, 2021, be authenticated under the STIR/SHAKEN Authentication Framework;

screen current and prospective customers, including high-risk customers, before providing them with VoIP services; and

end current business relationships with customers who fail to pass a reasonable screening process.
Finally, the order imposes a $105,562 monetary judgment against the defendants, payable to the FTC no later than seven days after its entry by the court.
The Commission vote approving the complaint and proposed stipulated order was 5-0, with Commissioner Christine S. Wilson issuing a separate concurring statement. The FTC filed the complaint and proposed order in the U.S. District Court for the Middle District of Florida.
The Federal Trade Commission works to promote competition and to protect and educate consumers. You can learn more about consumer topics and report scams, fraud, and bad business practices online at ReportFraud.ftc.gov. Like the FTC on Facebook, follow us on Twitter, get consumer alerts, read our blogs, and subscribe to press releases for the latest FTC news and resources.
CONTACT INFORMATION
Media Contact:
Staff Contact:
Ian Barlow
Bureau of Consumer Protection