The Federal Trade Commission is sending nearly $100 million in refunds to consumers who lost money as a result of internet phone service provider Vonage imposing junk fees and creating obstacles to those who try to cancel their service.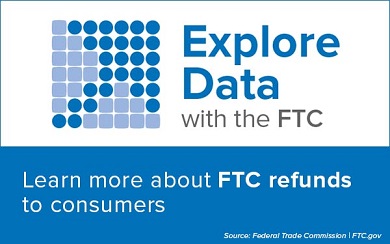 According to the FTC's November 2022 complaint, Vonage used dark patterns to make it difficult for consumers to cancel their service and often continued to illegally charge them even after they spoke to an agent directly and requested cancellation. The company agreed to a settlement with the FTC that required it to pay refunds to consumers harmed by the company's actions, make its cancellation process simple and transparent, and stop charging consumers without their consent.
The FTC is sending payments to 389,106 consumers. Most consumers will get a check in the mail. Recipients should cash their checks within 90 days, as indicated on the check. Eligible consumers who did not have an address on file will receive a PayPal payment, which should be redeemed within 30 days. Consumers who have questions about their payment should contact the refund administrator, Epiq, at 1-877-525-4728 or visit the FTC website to view frequently asked questions about the refund process. The Commission never requires people to pay money or provide account information to get a refund.
The Commission's interactive dashboards for refund data provide a state-by-state breakdown of refunds in FTC cases. In 2022, Commission actions led to more than $392 million in refunds to consumers across the country.