The Federal Trade Commission is sending more than $1.7 million to people who lost money to a debt relief scheme that targeted individuals trying to pay down their student loan debt.
The FTC alleged that the operators behind Student Debt Relief Group tricked people into thinking the company was affiliated with the Department of Education, charged consumers illegal upfront fees, and collected monthly fees they falsely claimed would be credited toward consumers' student loans. In reality, the operators of the scheme pocketed people's money and responded to consumer complaints by changing the name of their company rather than their business practices.
Under the final settlement the defendants, individual Salar Tahour and his companies—Los Angeles-based M&T Financial Group and American Counseling Center Corp., doing business as Student Debt Relief Group, SDRG, Student Loan Relief Counselors, SLRC, StuDebt, and Capital Advocates Group—are banned from engaging in any future debt relief activities and from making misrepresentations or unsubstantiated claims related to financial or any other products or services.
The FTC is sending 867 checks and 18,559 refunds through PayPal, averaging about $88 each.
People who get a refund via PayPal will have 30 days to accept the payment. For more details about the PayPal payment process, please read the related FAQ. People who receive checks should deposit or cash their checks within 90 days. The FTC never requires people to pay money or provide account information to get a refund payment or to cash a refund check. If recipients have questions about the refunds, they should contact the FTC's refund administrator, JND Legal Administration, at 833-961-3421.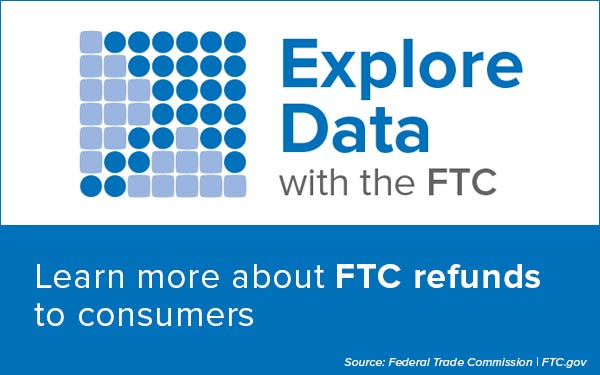 The FTC's interactive dashboards for refund data provide a state-by-state breakdown of FTC refunds. In 2020, FTC actions led to $483 million in refunds to consumers across the country.
The Federal Trade Commission works to promote competition and to protect and educate consumers. You can learn more about consumer topics and report scams, fraud, and bad business practices online at ReportFraud.ftc.gov. Like the FTC on Facebook, follow us on Twitter, get consumer alerts, read our blogs, and subscribe to press releases for the latest FTC news and resources.
CONTACT INFORMATION
Media Contact: