The Federal Trade Commission has joined the Federal Communications Commission (FCC) in signing a renewed memorandum of understanding (MOU) between public authorities who are members of the Unsolicited Communications Enforcement Network (UCENet). The MOU aims to promote cross-border collaboration to combat unsolicited communications, including email and text spam, scams, and illegal telemarketing.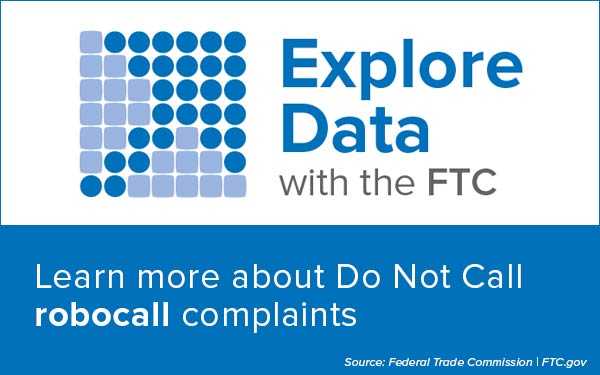 "The FTC is committed to using all of its tools to fight robocalls and other unsolicited communications that try to prey on consumers," said FTC Chair Lina M. Khan. "This scourge does not respect borders, and our recommitment to this MOU underscores the importance of international communication and cooperation to combat this problem."
Given the success of the collaboration under the original document, UCENet members agreed to renew and make evergreen the MOU, a non-binding instrument which the FTC and its partners signed in 2016. The 2016 MOU was aimed at facilitating information sharing, capacity building, and enforcement assistance among the partners. For the past seven years, it also has facilitated communication about emerging threats and complaint trends related to spam, scams, and illegal telemarketing.
The UCENET MOU is part of the FTC's continuing to work to fight harms that can arise from unwanted messages. Unsolicited communications in the form of illegal and spoofed robocalls, text messages, and emails are often the source of scams that harm millions of consumers in the United States each year. The revised MOU also has been signed by UCENet partners in Canada, Australia, South Korea, New Zealand, and the United Kingdom.
The FTC's work in this area includes its recent Operation Stop Scam Calls initiative, which united federal and state law enforcement partners from across the United States in their fight against illegal telemarketing operations and the companies that facilitate their scams via lead generation and telecommunications services.
The effort also targeted Voice over Internet Protocol (VoIP) service providers who facilitate illegal robocalls every year, which often originate overseas. The collaboration, information-sharing, and intelligence-sharing by UCENet MOU signatories serves to strengthen, enhance, and complement the work of the FTC and other domestic agencies fighting the scourge of unwanted and illegal telemarketing calls.
The lead staffer on this matter was Kristina Mulligan in the Commission's Office of International Affairs.